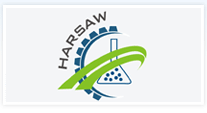 The inception of Haryana Scientific Sheet Metal Works (HARSAW) came through in 1968 following sincere dedication and hard-lined efforts of Mr. Nand Lal Malik. Ever since its foundation, the Company has gone places in terms of its business dealings, product portfolio, service offerings, brand proposition, etc.
Over the years, the Company has expanded its customer base to regions far and wide. The Company specializes in manufacturing & supplying automatic petrol gas plant, and an exquisite range of other scientific and laboratory goods, to Indian extremities, including Gujarat, Calcutta, Rajasthan, Punjab, etc.
The Company has successfully handled a range of noteworthy projects and manufacturing contracts, including a three-year project for the manufacturing of automatic petrol gas plant in Himachal.